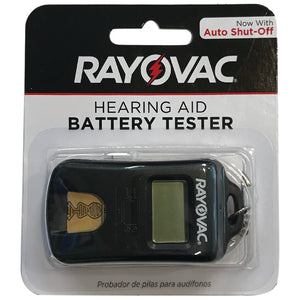 UNIVERSAL USE - Works with all types of hearing aid batteries

EASY & QUICK - Place battery on metal testing surface, push battery against the tester, and the results will show

ACCURATE - Battery tester will tell you if your batteries are good or bad.

HANDY BATTERY DRAWER - Integrated two battery holder in tester.

SAVE - Helps prevent you from throwing away batteries that are still good.